15-April-2021 - Author: Maneesh Sethi
Hi all! Maneesh here, founder of Pavlok. Thanks for all the great feedback on our new launch. We have been listening to all of you feedback and the latest changes and updates are below.
----------------------
We have completely revamped and updated our new Sidebar. Everything you've been searching for is now in one spot for easy access! When you now tap on the sidebar you will see direct links to navigate to the most requested features.
Starting with direct access to your alarms & reminders, you no longer have to go in each app to see all of your alarms.
For trainings, how to's and FAQs we have created a one stop shop within our help desk.
A super users favorite is going to be our Roadmap -- to see what's new and what's coming up in future versions of Pavlok. The new Feedback button at the bottom is also a big favorite, where you can directly "improve Pavlok" by submitting all the ideas you want to see in future revisions.
For additional settings and more integrations and advanced functionality we have no reduced the number of clicks to get where you want to go.
Finally, when users click support you can see your orders and chat directly with our team.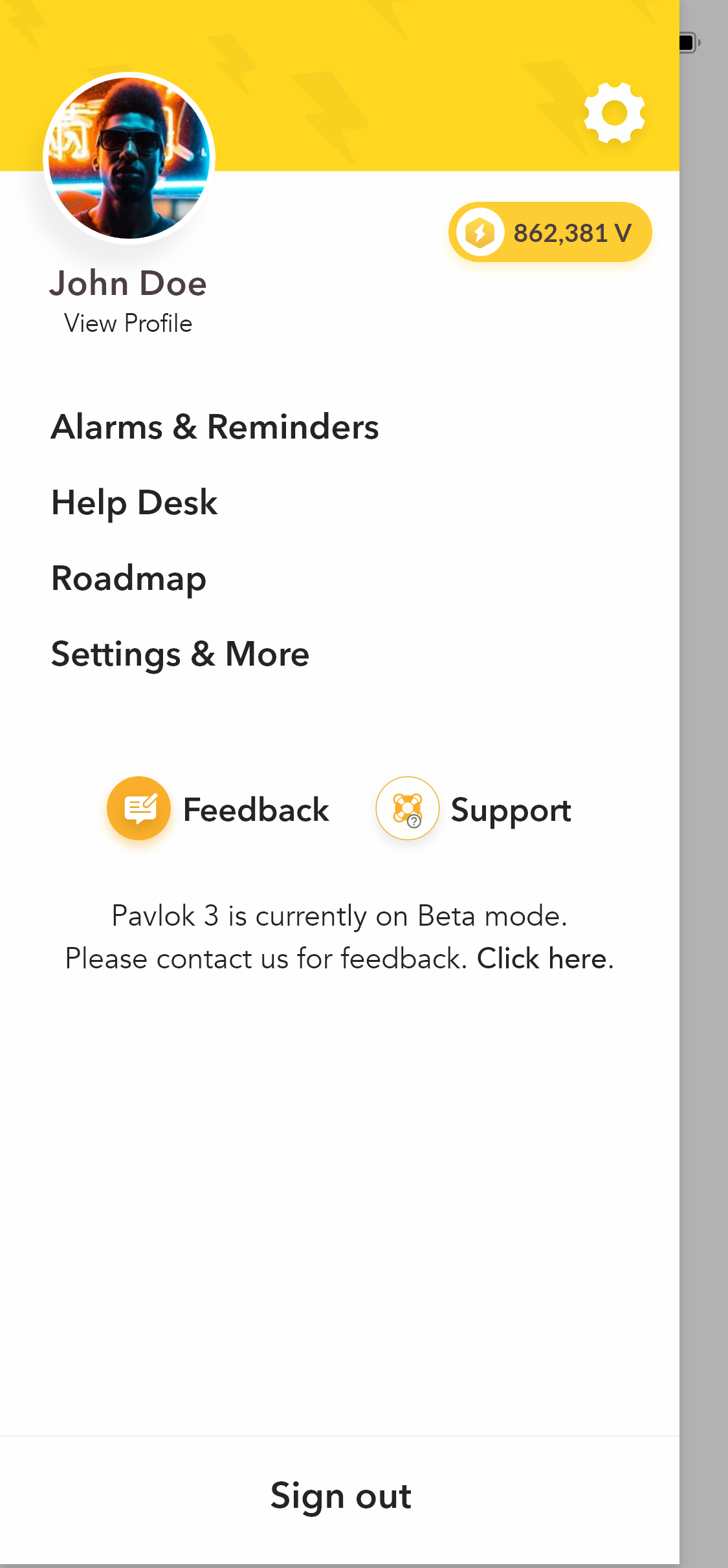 ______________________________________________
We also have an incredible new and updated interface for our challenge users.
This means better chat functionality, a better user experience and more success for our challenge users!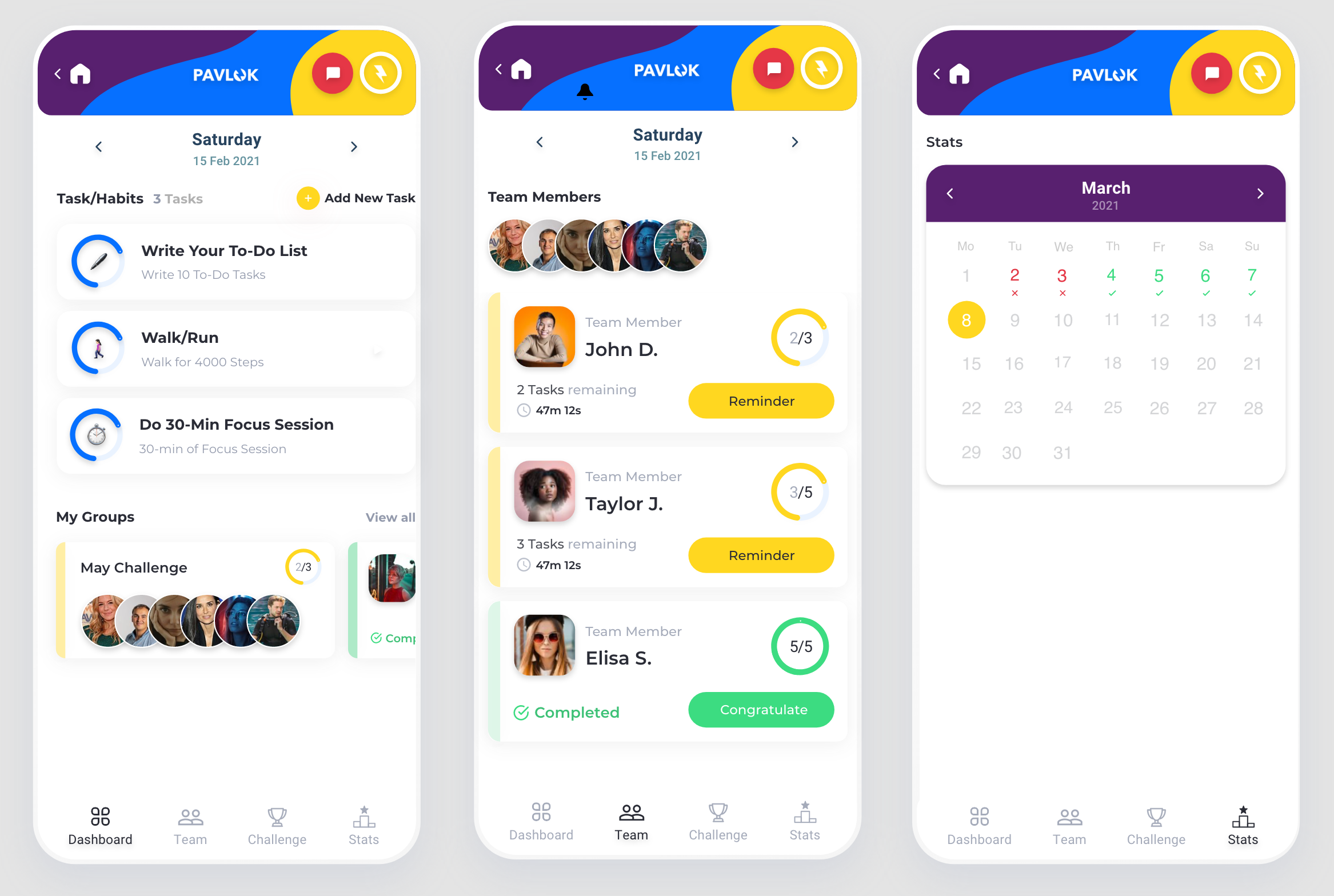 We have many updates coming up ahead so stay tuned!.
-Maneesh Sethi